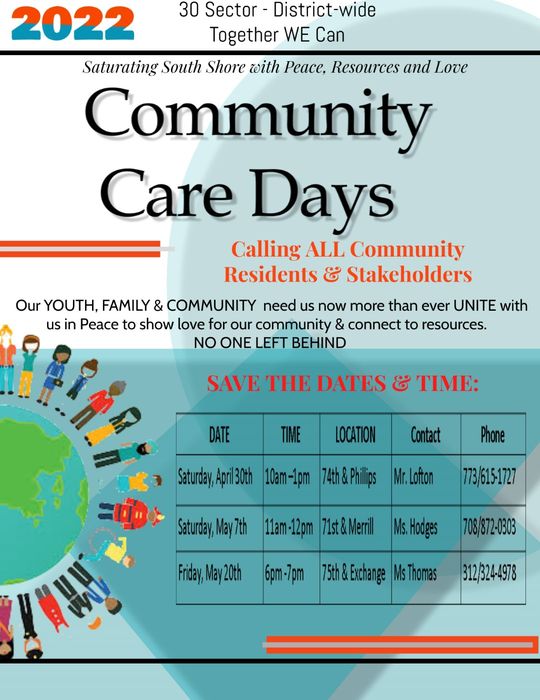 Community Care Days – Saturating South Shore with Peace, Resources & Love
Calling All Community Residents & Stakeholders
Our Youth, Family & Community need us now more thane ever UNITE with us in Peace to show love for our community & connect to resources.
NO ONE LEFT BEHIND
We meet on  74th and Phillips on April 30, 71st and Merrill on May 7th and 75th and Exchange on May 20th.
Recent Comments
No comments to show.